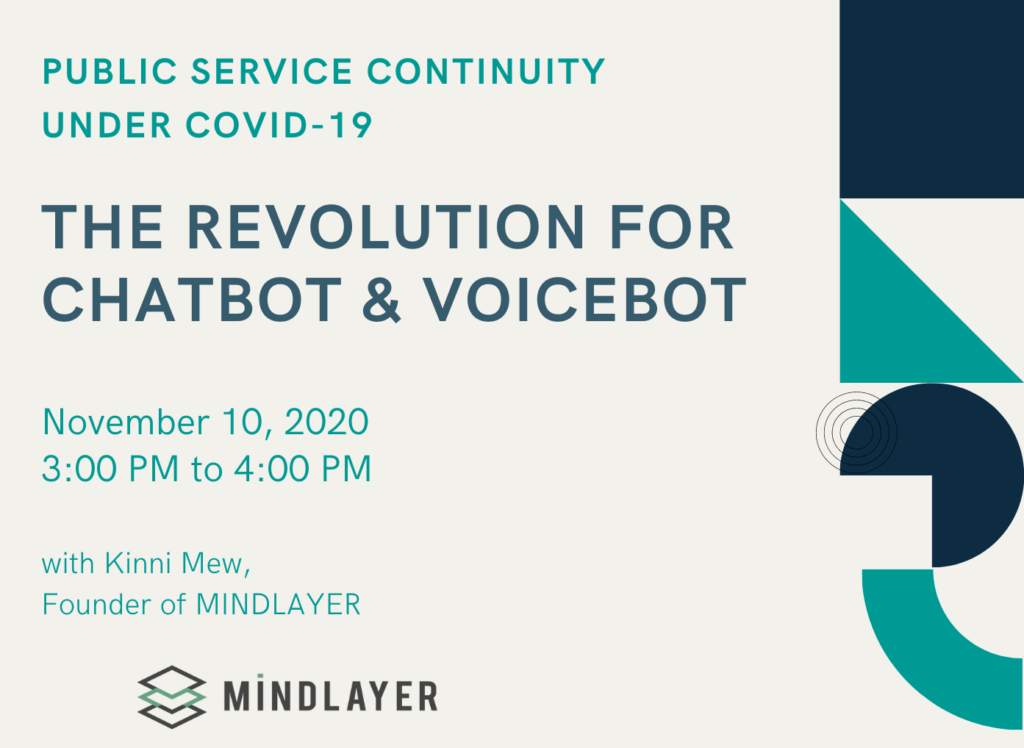 In the recent months, the ongoing COVID-19 pandemic caused major disruptions to public service delivery. Public servants are either working from home, while still expected to delivery usual public service to the citizens. This caused many department to reconsider the future operating strategies and how to ensure their service continuity.
In this webinar, we are going to discuss more about the revolution of chatbot and voicebot during the COVID-19 pandemic, common errors in making chatbots, how it affect public service delivery and also our use cases sharing.
Quotas are limited! Click the button now to register.
Date: Noverember 10, 2020
Time: 3:00p.m. – 4:00p.m.
Speaker: Kinni Mew, Founder of MINDLAYER
days

hours

minutes

seconds
Get Tailor-made Demo for FREE
Share with our expert your idea!
Our Location
6/F, Prosperous Commercial Building,
54-58 Jardine's Bazaar,
Causeway Bay, Hong Kong
Phone: +852 3500 3910
E-mail: hello@mindlayer.io